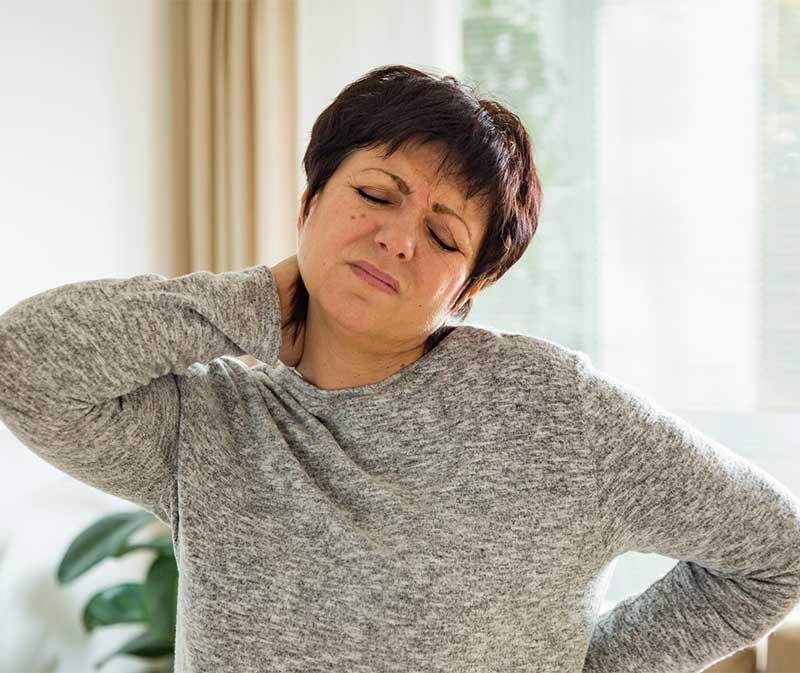 CHIROPRACTOR Glen Carbon IL
Welcome to Upper Cervical Health Centers located in Glen Carbon. We have been in practice over 25 years and our Glen Carbon Chiropractors strive to provide the best Upper Cervical Chiropractic care for our community. A healthy lifestyle takes effort and pride ourselves and being part of that process. From diet and exercise instruction to teaching you everything you need to know about Wellness!
GLEN CARBON & EDWARDSVILLE CHIROPRACTOR - UPPER CERVICAL HEALTH CENTERS
Dr. Thad and Nikki Vuagniaux chose to make the Illinois Metro East/St. Louis area their "home" because it's where they were born and raised but because it's a community that they love. They strive to be the best Upper Cervical Chiropractors in the area. It's their personal attention to detail that makes us one of the best chiropractors in Edwardsville and Glen Carbon. Find out for yourselves why these award-winning doctors are highly recommended throughout the community and the healthcare profession. We Listen, We Care, We Get Results!
PROUD MEMBER
BLAIR UPPER CERVICAL CHIROPRACTIC SOCIETY
The focus of the Blair Chiropractic Technique is the association between the upper cervical spine (neck) and its effect on the central nervous system and brain stem function.
Why Upper Cervical Health Centers?
There are a number of specialties within chiropractic just as there are in medicine. We are commonly referred to as Upper Cervical Chiropractors because our area of expertise is actually the upper neck and most importantly, the brain stem. We were the first chiropractors in the entire state and one of only 40 chiropractors in the country to utilize 3D imaging in our office. This state-of-art imaging is the biggest advancement within our profession since we started practice in 1994. It allows us to view every precise detail of your spine to help us determine exactly what needs to be corrected in order to help you heal. Our gentle correction is very comfortable and does not use traditional manipulation procedures that "pop" or "twist" your spine. While our chiropractic center serving Edwardsville and Glen Carbon might specialize in the Upper Cervical spine, our procedure actually has a powerful effect on the full spine and is helpful with most low back complaints. 
GLEN CARBON & EDWARDSVILLE CHIROPRACTIC CENTER - COMMON CONDITIONS
Some of the most common conditions Dr. Thad and Nikki help with in their Glen Carbon chiropractic center include: arthritis, concussions, digestive disorders, disc problems, fibromyalgia, headaches, low back pain, migraines, multiple sclerosis, neuropathy, neck pain, parkinson's, scoliosis, TMJ, trigeminal neuralgia, vertigo and whiplash to name a few. It sounds like a "cure all" but in reality, it isn't a treatment for any one condition. Upper Cervical Care simply restores proper "Brain to Body Communication" which enables your body to heal itself. The reality is that most patients come in with one concern, but it typically ends up helping with 3 or 4 different health issues they have been dealing with for years. 
Unsure if Chiropractic Care is for You?
Some of the most common misconceptions about chiropractic are that all chiropractic procedures are the same, but they aren't! Many general chiropractic offices will manipulate multiple levels of the spine on every visit. In Upper Cervical Care, we strive to locate and correct the misalignment allowing the body to heal. This is so critical to our success that we have each patient lay down and "rest" after a correction to allow the adjustment to "set-up and hold". If you've tried chiropractic in the past and didn't get the results you expected, give Upper Cervical Care a chance to see if you would benefit from this specialized procedure performed by our family chiropractor in Glen Carbon. 
Ultimately, if you've been suffering with an injury or illness and you are looking for a safe, natural way to correct the cause and not simply cover up the symptoms, consider Upper Cervical Health Centers!
While Upper Cervical Care is great for Getting you Well…it's even better for Keeping you Well
OFFICE HOURS
Monday
8:00am - 11:30am
3:00pm - 6:00pm
---
Tuesday
By Appointment
---
Wednesday
8:30am - 11:30am
3:00pm - 6:00pm
---
Thursday
By Appointment
---
Friday
8:30am - 11:30am
3:00pm - 6:00pm
---
Saturday
9:00am - 11:00am
Upper Cervical Health Centers
20 Ginger Creek Parkway
Glen Carbon, IL 62034
(618) 692-6992
HOW TO FIND A CHIROPRACTOR IN Glen Carbon
This guide will help you find the best chiropractic center in Edwardsville or Glen Carbon for you. When most people decide they need a chiropractor, they end up doing a search and just picking someone at the top of the list.
Being at the top of Google for a chiropractic search does not necessarily mean they are the best chiropractor for you. Follow the steps below to make sure you are picking the best chiropractor in Edwardsville or Glen Carbon.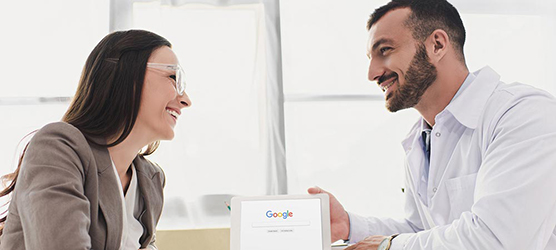 Time Needed: 5 minutes
Total Cost: USD 0.00
4 EASY STEPS TO FINDING A CHIROPRACTOR IN Glen Carbon
Step 1: Open up a Google search
You will want to type one of the following in the search bar:
Chiropractor Glen Carbon
Chiropractor 62034
Chiropractor near me
Best chiropractor in Glen Carbon

Step 2: Review Their Website
The best chiropractors in Glen Carbon put as much care into their website as they do into the rest of their office. By reviewing their website you will get a good feel for the doctor and if they are right for you.

Step 3: Check Out Their Reviews
Check out the Google Business Page of a chiropractic clinic you are thinking about visiting. It is easy for someone to say they are great, it's a different story to get other people to say great things about you.

Step 4: Give The Office A Call
Now that you have a basic understanding of what the office is about. Give them a call to make sure they fit the message that their website and GMB have been sending. You will know in a few minutes whether the office is the right one for you.

TRUSTED CHIROPRACTOR: READ OUR REVIEWS